Hackers have been around since the dawn of computers, and they've wreaked more havoc than many people realize. Law enforcement has yet to catch up with many of their antics.
Here is a roundup of the most well-known hackers and what they've become infamous for within the hacker community.
1. Gary McKinnon
Gary McKinnon must've been a curious, restless child, for to gain information on UFOs, he thought it better to get a direct access to the channels of NASA. He infiltrated 97 US military and NASA computers, by installing virus and deleting a few files. All the efforts to satisfy his curiosity, but, alas, curiosity killed the cat. It was soon found that McKinnon was guilty of having hacked the military and NASA websites from his girlfriend's aunt's house in London. While entering and deleting the files from these websites wasn't enough, McKinnon thought of shaming the security forces by putting out a notice on the website that said, "Your security is crap." Well, looks like McKinnon was something if he could shut down the US Military's Washington Network of about 2000 computers for 24 hours, making the hack, the biggest military computer hack of all time!
2.Ryan Collins
Ryan Collins of Pennslyvania pled guilty on Wednesday to orchestrating the celebrity iCloud hack known in the seedier parts of the internet as "the Fappening" or "Celebgate."
He'll probably serve 18 months for what he did, although he faces 5 years, which included leaking nude photos of Jennifer Lawrence and Kate Upton online.
Here's how the chef did it: he would phish celebrities with emails that looked like official password reset notifications from companies like Apple or Google. Then, armed with their passwords, he would use them to download full iPhone backups from iCloud — which came with contacts, text messages, calendars, and photos.
He might not even be the mastermind of the hack, though. Some suspect that he had assistance from others, including two Chicago men who had their homes searched as part of the investigation.
3. Adrian Lamo
Adrian Lamo decided to switch careers when he realized the potentials of his skills. He became a news when he hacked into Yahoo!, Microsoft, Google, and The New York Times. This, although culminated in his arrest, it later helped him gain the batch of an American Threat Analyst. A guy who would hack into top-notch accounts sitting in the spacious and comforting cafeterias, libraries, internet cafes, soon turned Wikileaks suspect Bradley Manning over to FBI. While Manning was arrested for leaking several hundred sensitive US government documents, Lamo went hiding or should we presume, undercover?
4. Mathew Bevan and Richard Pryce
Targeting the over-sensitive nerves, what Mathew Bevan along with his alleged partner Richard Pryce did, could have triggered a great many issues between the USA and North Korea. The duo hacked the US military computers and used it as a means to infiltrate the foreign systems. The crucial contents of Korean Atomic Research Institute were dumped into USAF system. However, the contents were majorly relevant to South Korea and hence, less volatile. But this, nonetheless, could have led to a huge international issue.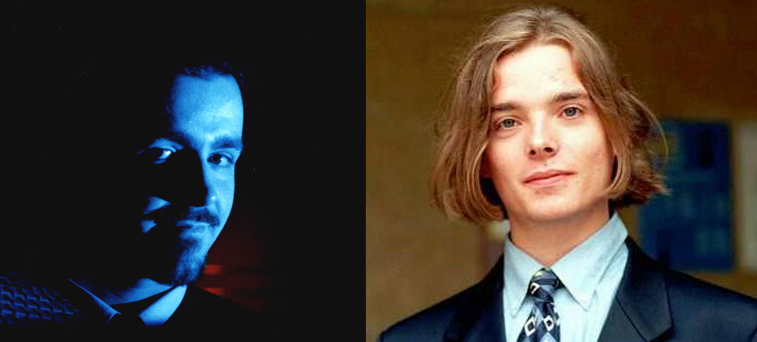 5. Jonathan James
The first juvenile to be imprisoned for a cyber-crime at the age of 16, Jonathan James or better known as c0mrade, hacked into Defense Threat Reduction Agency of US department. Further, he installed a sniffer that scrutinized the messages passed on between the DTRA employees. Not only did he keep a check on the messages being passed around, in the process, he collected the passwords and usernames and other such vital details of the employees, and further even stole essential software. All this cost NASA to shut down its system and to pay from its pocket $41,000. c0mrade, however, had a bitter ending as James committed suicide in 2008.